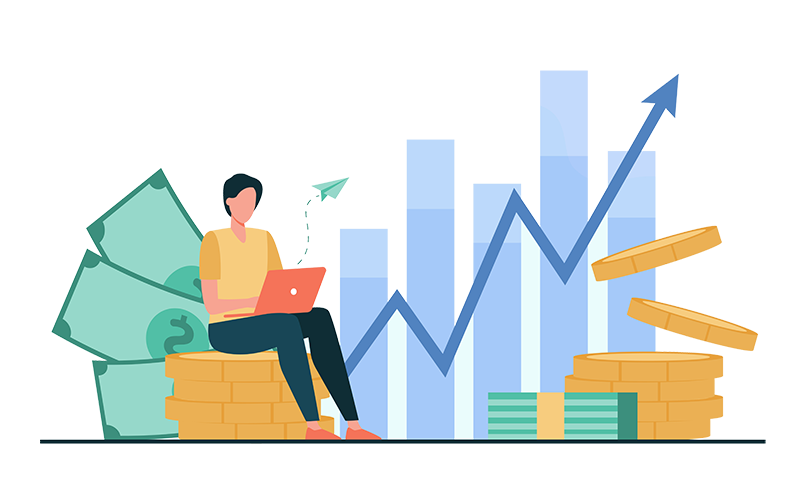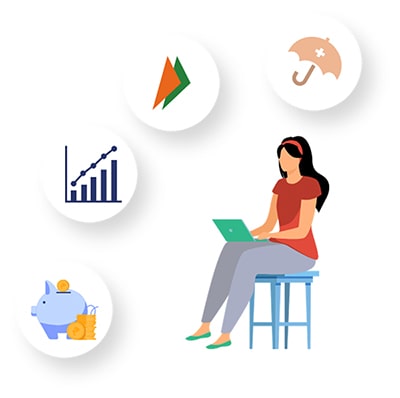 Investing Wisely Made Easy
You run a very busy schedule? We understand that.
Here is everything very convenient so that you live a financially happier life.

Plethora of Investment
Options under One Umbrella


Grow your money
With Personalized Financial Solutions
Your Reliable Investment Partner
Align your financial goals with carefully crafted strategies to make wealth happen

Smart diversified Portfolio
Invest across various instruments basis your goals and get the most efficient returns

Best performing funds
Scientific & unbiased algorithms coupled with human experience suggest you the best performing mutual funds

100% Paperless
No paper work required. Invest in simple and easy steps

Dynamic Rebalancing
Periodic review for portfolio rebalancing, profit booking and re-investment.

Earn More
Intelligent investing and weights to allocate help keep the portfolio growth steady

Genuine Guidance
Unbiased advise which is in your best interest at every step of your financial journey
Your Reliable Investment Partner
Begin your Investment Journey
Start an SIP
Regular investment into Best Equity & Debt Mutual Funds
BUILD WEALTH
A smarter plan to invest lumpsum into equity funds
SAVE TAXES
Top ELSS funds to save taxes smart way
BETTER THAN SAVINGS A/C
Park your cash and use anytime you need
BEAT THE FD
Better returns with best performing debt Funds
ACHIEVE LIFE GOALS
Customized plans for child education, retirement and more
Diversify your Portfolio
Other Investment Instruments
Interest Payment
Semi-annually
Interest Payment
Addn. 2.5% pa
Min. Investment
1 gm of gold
Interest Payment
Annually
Why choose Mitra Money?
Expert Assistance. Everytime
With Mitra, money management is like talking to your expert friend who always keeps your interest on top!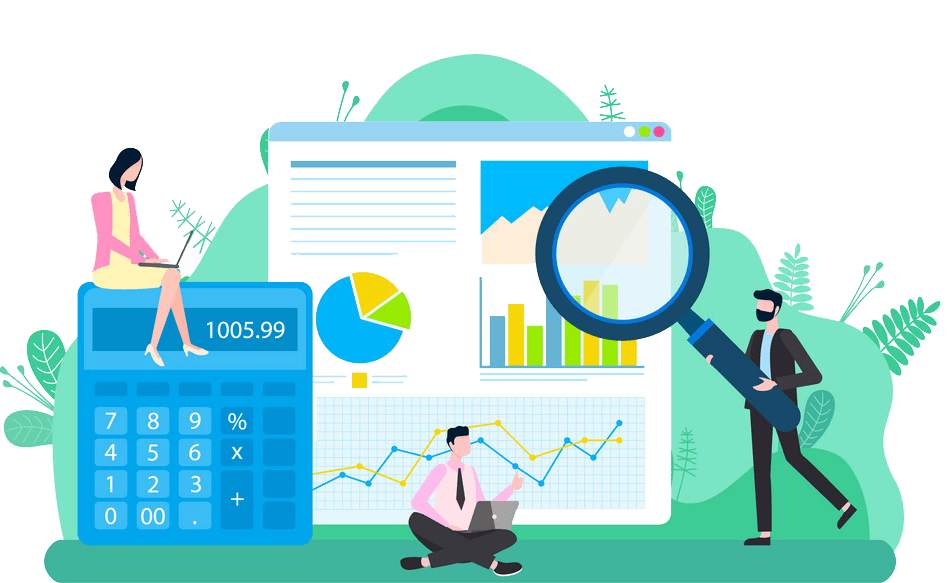 Totally Committed
Our Journey thus far

200+
Happy
Clients

50 Cr+
Asset under
Management

8+
Countries
Served
Mitra Varsity
Keep Learning, Keep Growing.

Jun 07
Our Happy Clients
Great clients Awesome Reviews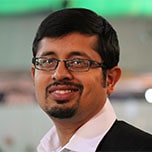 I have been associated with MitraMoney for a long time. The team is absolutely fantastic. MitraMoney took the time to understand my financial goals and suggested suitable products to me. Their quality of service is quick and superb which is rarely seen in the finance industry these days.
Kulin Shah
State Head, Elastic Run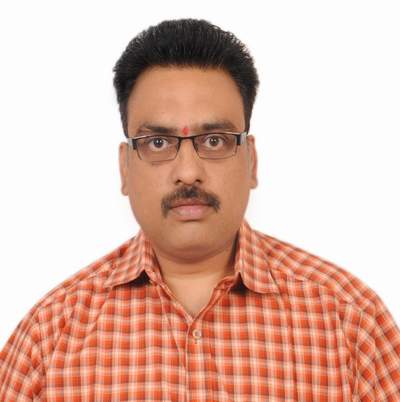 MitraMoney helped me by getting my finances in control. They offered me solutions which were tailored to my goals and needs. I absolutely have no hesitation in recommending them. Their attitude of "Clients First" along with their excellent services have been of immense help to start my journey of achieving Financial Freedom. If you take their guidance, it will surely pay off!!
Nanduri Venugopal
Finance Manager, NGA HR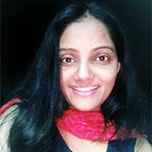 Money Management and Investing had always been a problem with me until MitraMoney came along and assisted me in achieving my Financial goals in a disciplined way via SIPs. After a long discussion with the team, they came up with a financial plan which I have followed with discipline and am very happy with the results. The quality services provided by them is prompt and their attention to details is mind-boggling.
Captain Lucky Singh
Ordinance, Army