#SmartSave
Saving has never been this Rewarding!
Achieve short term stability and growth with debt funds.
Suitable For
2 weeks - 3 months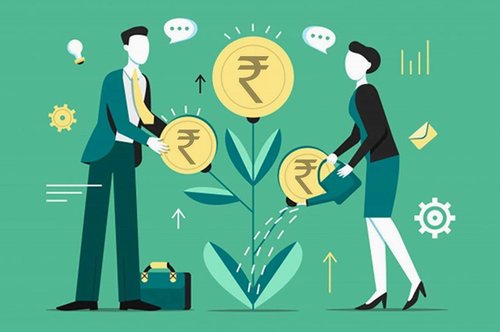 Better than Savings Account
In many situations, the money is lying idle in the savings account as people are not sure about the exact time when the money needs to be utilized, for example property purchase, paying buying a car or any other capital goods etc. What does the investor do? Where should the money be parked? Liquid funds and Ultra Short Term Funds provide the solution as they invest into the the companies for a period of up to 91 days to 6 months. These are the safest funds amongst all the mutual fund categories, owing to their extremely low duration investment papers.
01
Perfect for Short Term
Suitable for putting money aside
for emergencies or other
short term goals
02
Near Zero risk of Loss
These investments provide very stable
returns, if you invest for at least
one month.
03
Higher Returns
Have given up to 50% to even at times
100% higher returns than the savings
bank account
GET STARTED
Start your investment journey
FAQ's
Quick Answers
Where is money invested under Smart Save?
Money is invested in liquid or ultra-short term funds. These are a type of debt mutual funds which invest in short term securities having a maturity date of 2 weeks to 6 months. Since the amount is invested in safe instruments the chances of losing your money are close to nil and provide an interest rate between 4-5.5%, which is usually higher than the interest rate provided by banks on savings account.
How can I park my money under smart save to earn higher interest?
Simply give us a call or submit the request form, our team will contact you to explain in detail. We will help you park you money in these debt funds which are completely safe and can help you earn higher interest.
How can I withdraw my money when I need?
There is no lock-in period. Hence, you can withdraw the amount anytime you wish. The amount will get credited into your bank account next working day, if request is placed before the cut off time. Liquid funds also have an additional facility of instant redemption of upto 50K per day.
How much amount should I park in Smart Save?
You can park the amount which is your emergency corpus, down payment for house purchase, school fees of the kids or any short term goal which is few weeks to couple of months away. These instruments are a great alternative to savings account to earn up to 50% to even at times 100% higher returns than the savings bank account.