#Referral Programme
Refer your friends to earn upto Rs. 10,000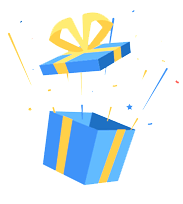 Terms and Conditions for Referral Policy
All clients of MitraMoney shall be eligible to receive an incentive for referring friends/family and prospective clients. Clients would earn upto Rs 10,000/- referal rewards till such time MitraMoney continues to carry on this Referral Incentive policy if all the following conditions are met:
All such referred clients must start their investments or avail any other product / services within 60 days of being referred on MitraMoney's website/application.
In case a referred client completes his/her account opening within 60 days of being referred, using the same contact number & email ID as the client referring had inputted during referring such client, it would be recognized as a "Completed Referral".
An act of being referred would include: (a) the referrer inputting the referee's details, i.e. contact number and email ID, on the referral page of MitraMoney's website or application; & (b) the referee inputting his/her own contact number & email ID on a referral link/page of MitraMoney, created by the referrer.
All Completed Referrals who have started investments or availed any other services on or after July 1, 2021 will be eligible for rewards under this referral program.
Mapping will only be considered to introducer/referrer having a prospect sign up and register initially.

To begin earning incentives, an existing client would have at least 2 Completed Referrals against his/her Client ID/Name. Referred clients from one customer are not transferable to another customer in any way possible.
To request for withdrawal of any such incentives, the minimum payout amount from all brokerage generated, post having 2 Completed Referrals against his/her Client ID, must be Rs. 1,000 (One Thousand Rupees).

All payouts made to such clients under this Scheme shall be post Tax Deducted at Source (TDS) which shall be at 5% or as per Applicable Law.
In case the amount payable is at least Rs. 5000, a withdrawal request would be accepted as per the Rules of this Scheme.
No eligible amount shall be paid out to any client, in case the Client ID of the referred client has been closed/deactivated for any reason whatsoever.
All eligible amounts will be deposited in the client's linked bank account which is in his/her own name and not in any other person's name.