#SmartDeposit
Invest in High Yielding Debt Funds
Earn 5 - 7% per annum
Suitable For
3 - 12 Months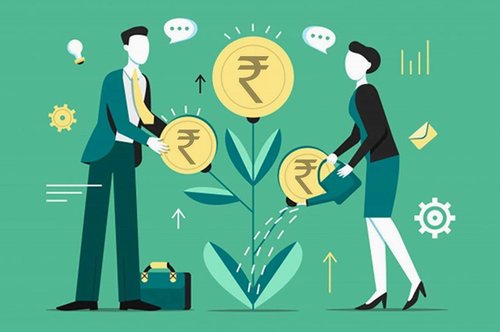 Earn more than Fixed Deposits
Low Duration and Money Market Funds are debt funds that lend to companies for a period of 3 to 12 months. Although these are low-risk funds owing to their low lending duration, they are slightly above liquid funds in the risk spectrum but still one of the lowest risk categories of Schemes to invest in.
01
Perfect for Short Term
Ideal for anyone looking
to keep aside money for a
couple of months
02
Near Zero risk of Loss
Near zero risk of loss
if someone invests for
at least 3 months
03
Higher Returns
These Schemes tend to give similar or slightly higher returns than Bank Fixed Deposits of equal or comparable investment tenure
GET STARTED
Start your investment journey
FAQ's
Quick Answers
Where is money invested under Smart Deposit?
Money is invested in Low Duration or Money Market funds or Short Duration Funds. These are a type of debt mutual funds which invest in short term securities having a maturity date of 3 to 36 months. Since the amount is invested in safe instruments the chances of losing your money are close to nil and provide an interest rate between 5 – 7 %, which is usually higher than the interest rate provided by banks on Fixed Deposits.
How can I park my money under smart deposit to earn higher interest?
Simply give us a call or submit the request form, our team will contact you to explain in detail. We will help you park you money in these debt funds which are completely safe and can help you earn higher interest than you bank Fixed Deposits. We can help you select the best funds basis your time horizon so that you get the most efficient returns.
How can I withdraw my money when I need?
There is no lock-in period. Hence, you can withdraw the amount anytime you wish. The amount will get credited into your bank account next working day, if request is placed before the cut off time.
How much amount should I park in Smart Deposit?
You can park the amount which is required for any Goal that is 6 months to 3 years. Some examples are the down payment for your house purchase, vacation, or any short term goal. These instruments are a great alternative to fixed deposit and can help you earn up to 50% higher returns than the bank fixed deposits.